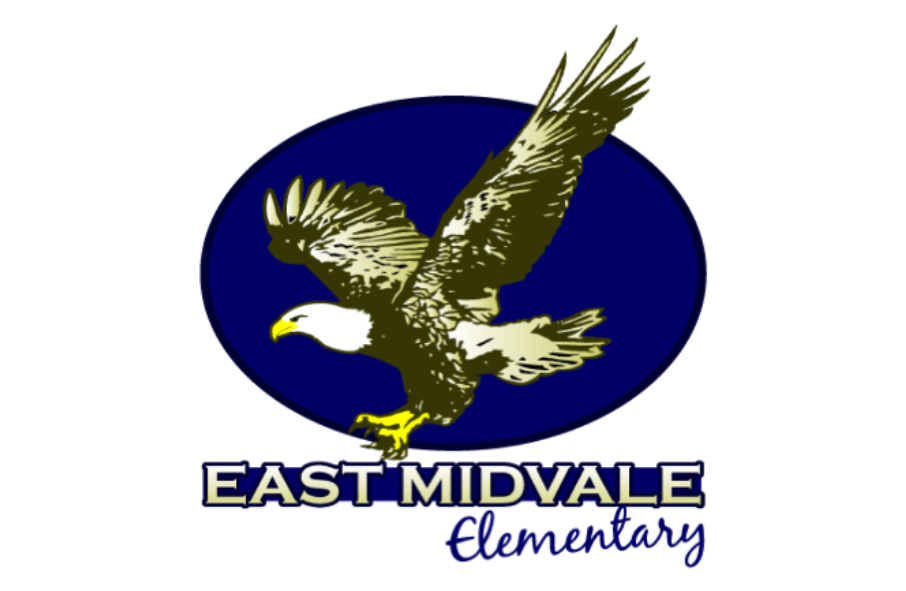 SUMMER 2020 NEWS & RESOURCES
East Midvale Elementary 6990 S. 300 E. Midvale UT Office: 801-826-8350
Principal Letter May 26, 2020
Dear East Midvale Elementary Parents and Guardians
              I wanted to acknowledge all you are doing to support your families during these difficult and               challenging times.  We know it has been very difficult as you have taken on new roles and faced unforeseen challenges.  East Midvale teachers and staff are committed to supporting you and working with you for the long haul.  We know many challenges still lay ahead and we want to make sure that your feedback is included in our plans for future online learning and that we establish clear and consistent methods of communicating with you.  Please read the next sections carefully to ensure your voice is heard and that you know how to stay informed.
Feedback for online learning:
We have posted a digital form in English and Spanish on our website to collect your  feedback on the online learning the teachers provided during the soft closure.  We will also have a hard copy for you to fill out when you return your Chromebook the week of May 26th-29th.  Please take the time to fill out either the digital or hard copy form as it will help improve the online learning experience that is likely to occur in some way shape or form in the fall and winter.  We all are hoping to have this behind us, but we also need to be prepared for all scenarios.  Your time and attention to this feedback form is greatly needed.
Communication Methods
    *Remind APP:  Direct line of communication with classroom teacher and school  administrators.  This is an opt-in ,two-way text messaging app, designed specifically for schools.
    *Weekly Skylerts:  Skylert is a one way message system that gives parents important school information by phone, email or SMS texting.  These will go out every Sunday night at 5:00.  They will have reminders of important events coming up for the week such as Picture Day and school spirit days and other reminders of important resources to access including mobile food pantry, immunizations clinics, and hearing and vision screenings.
    *School and District Websites:  Find school and district calendars, lunch menus, bell schedules, important information on upcoming events, links to Online Registration, community resources, PTA and School Community council agendas and notes.  Our website has been updated with a new look and is being managed by Shelley McCall, our amazing School Community Facilitator.  Be confident that updated information will be found at our school website. https://eastmidvale.canyonsdistrict.org/#
 Online Registration
It is vitally important to complete the online registration for every child, every year and include updated contact information and an updated address.  We tried very hard to make sure we were communicating with every family during the shut-down.  We wanted to make sure everyone was safe, had a Chromebook, knew how to get help and to access resources, such as food pantries and other supports.
I sincerely hope this summer brings some much needed relaxation and an opportunity to rejuvenate.  Please feel free to contact the school at any time with questions.  
Sincerely,  
Matt Nelson, Principal, East Midvale Elementary
NEW STAFF INTRODUCTIONS FOR 2020-21 SCHOOL YEAR—WELCOME!
Madison Price (Kinder):  Ms. Price is new to Utah, just graduating from Iowa State University with a degree in Elementary Education with endorsements in Reading, Social Studies, and English Language Arts and moving to Utah. Ms. Price student taught 7th grade in Iowa and 2nd-4th grade in New Zealand.   She is a world traveler enjoying the exploration of new cultures and places. As a first generation college student in her family she understands the importance of education and will work with all her students to reach their potential!
Emily Gates (Kinder):  Ms. Gates joined our Kindergarten team in December of 2019 and settled right in.  She graduated from Westminster College in Salt Lake City and comes from a  military family.  She has lived in five different states and decided to make Utah her home.  When not teaching, Ms. Gates might be in the kitchen cooking, hiking in the mountains, exploring with her dog or spending time with family and friends.  She is excited to continue teaching at East Midvale and learning about her community of students, family and staff. 
Mitzi Cueva (2nd grade):  Ms. Cueva is a graduate of Northern Arizona University and has taught in (and loved) elementary school grades – 1st, 2nd and 3rd! She loves being outdoors – hiking, camping, and plans to give biking a try now that she is in Utah.  A fan of a wide range of genre movies from Disney to horror to comedy movies, she is also a traveler and explorer who comes to share her talents and interests with us!
Abby Sanderson (1st Grade):  This is Ms. Sanderson's first year teaching and she is very excited! A graduate of the University of Utah with my Bachelor degree in             Elementary   Education, she student taught first grade in Granite School District. She loves   being in the mountains, walking her dog, cooking and crocheting.  Ms. Sanderson actually worked at East Midvale several years ago and is thrilled to be back. Go Eagles!
Jasmine Guzman (4th grade):  Mrs. Guzman was born and raised in Puerto Rico and got her Bachelor of Education there.  She started her teaching career in 2008 working with 2nd through 6th grades.  She just graduated (virtually) with a Master degree in curriculum and     instruction.  She balances education with being a military spouse and a mother of three. She is an outdoor enthusiast who enjoys hiking, camping, taking road trips and is a passionate world traveler who has explored over 36 countries to date.  Prior to her new role on the 4th grade team, Mrs. Guzman was the director of the East Midvale After School Program.
Valerie Payne (Social Worker):  Ms. Payne recently moved to Utah from Los Angeles,  California but graduated from BYU with a Master of Social Work. She is super excited to join East Midvale Elementary as the School Social Worker! When not at school she  enjoys playing the guitar,  singing, acting, traveling and spending time with family and friends. 
And with hellos there are also good-byes—Best wishes to Mrs. Chevez (2nd grade), Mrs. England (3rd grade), Mrs. Kimball (4th grade),  Ms. Jordan (1st grade), Mr. Davey (social worker), Mrs. Butler (achievement coach), Ms. Dee (Educational Technology Coach) and Ms. Shannon (Behavior specialist) who are all moving on to new jobs, new homes, and new family roles.  Thank you for all your time and talents!.  We will miss you!  Remember -once an Eagle – always an Eagle!
KEEP LEARNING over the summer!
Þ READ at least 20 minutes every day!
Þ WRITE in a summer journal every day.  Write letters or postcards to family and friends, make a comic book, create    poetry and songs, write lists.
Þ UNPLUG electronics. Play a board game, do a puzzle, play cards, draw a picture book.
Þ PLAY outside remembering to be "Safe,             Respectful & Responsible". 
Þ Plant a garden and watch it grow!
 YOUNGER STUDENTS
Þ Count things; create art and sign your name on it; make a plan each day; when reading to your child, look for important letters like those in their name.
Þ Go on shape hunts – find triangles, quadrangles, circles, ovals – point out angles & curves
Þ When food shopping, wonder if one fruit is       heavier than another and then actually weigh them.  Guestimate how many strawberries would fit in a container versus how many blueberries.
 OLDER STUDENTS
Þ Read different genres of books -fiction, non-fiction, graphic novels, mysteries.
Þ Re-write a story's ending. Read out loud to child younger than you, a neighbor, your pet!
Þ Practice math facts. Use flashcards. Use quizlet.
Þ Www.worldbookonline.com  Science & Geography
ID:  canyonsdistrict
Password:  student
EAST MIDVALE Loves our VOLUNTEERS!     
THANK YOU for all the time, talents and enthusiasm you offered as volunteers:  Araceli Rivera, Lisa Reimann, Cathy Olson, Katie & Veni Fonua, Nedra Carroll, Kathy Smith, Lauren Graves, Crystal Staber, Lesley Baer, Meg Jankovich, Deylene Jeffs, Lana Stewart, Connie Mackay, Ron Nelson, Ruel Brown, Camille Hill for graphic design supports, Therapy Animals of Utah Jenny & Mercy, Pamela & Luca, Cowboy & Cecily, Heather & Moonshine, to all our WatchDOGS and to our Family Learning Center volunteers Maria Catalina Vazquez, Gertrudis Chavez, Danielle Moreira,        Rosineide Silva Gomes, Karla      Guzman, Kathleen Takasaki and Kioko Rivera!
THANK YOU to the following volunteer groups:  American Express, Dominion Energy, EME PTA, Five12, Hillcrest Latinos in Action, Mountain View Christian Assembly, Regence Blue Cross & Blue Shield, UFA Squad D, United Way of Salt Lake, and Vivint Gives Back.
THANK YOU to the teachers and staff who  volunteered their time with before and after school to provide enrichment activities – Greg Platner (Sports), Joanna Hougland & Danna Caldwell (Jr. Chefs), Carrie Dumas & Tiffany Azevedo (Jr. Gardeners), Alex Torr (Math Olympiads), Heather Erickson (Book Club), Raschell Davis and Aubri Alm (Dance), Holly Kimball (Yoga), Melonie Stauffer (Art).
FOOD RESOURCES:
SUMMER MEALS at EME June 1st—July 31—FREE breakfast & lunch grab n go pick up 11:30 am-12:30 pm for children through age 18.  No service July 4th & 24th.  
FOOD PANTRY at St. James Church:  7486 Union Park Ave. Midvale. 1:00-3:00 pm on June 14 & 28, July 12 & 26, Aug. 9 & 23.
JEWISH FAMILY SERVICES: 495 East 4500 South SLC.  Food Pantry open weekdays from 11am-1pm.
UTAH FOOD BANK mobile pantry at Mountain View Christian Assembly Church, 300 E. 8000 S. Sandy.   Dates TBA.
FEED MIDVALE—Food pantry collection and June / July distribution dates TBA. 
FeedUtah.org:  Go to this site to find local food banks & resources.
MEDICAL RESOURCES:
CBC, Midvale 385-887-9002
Þ 49 W. Center St. Midvale (by Arctic Circle)
Þ Medical and Dental services for adults and children.  Community Center with classes for children & adults.  Serves low income families, uninsured & under-insured.
Mid-Valley Health Clinic—385-417-0131
Þ 8446 S. Harrison St (300 W.) Midvale 84047   
Þ Wellness Bus COVID-19 Fridays 12-4:00 pm
U of U Greenwood Clinic—801-213-9400
Þ 7495 S. State St, Midvale UT 84047
INTERNET CONNECTION
Þ Comcast Xfinity https://www.everyoneon.org
Þ Internet Access from AT&T program—$10/mo.
MENTAL HEALTH
Crisis Support – If you need someone to talk to…
Þ SAFE UT – Call 800-273-8255 or Chat-Crisisline
Þ 211.org or Dial 211 for info @ health & human services
Þ WarmLine—call 801-587-1055 for support, engagement or encouragement. Daily 8 am to 11 pm.
Þ MCOT – Crisis Line 801-587-3000
Þ Domestic Violence Hotline 800-467-7273
Þ Sexual Assault Crisis Line 801-467-7273
Þ Rape Recovery Center 801-467-7273
 RUTH VINE TYLER LIBRARY
Þ 801-944-4636, 8041 S. Wood St. Mdivale
Þ Curbside pick up of Holds starts May 26.
Þ Online Storytime daily 10:30-11:00 am Ages 0-5 https://www.slcolibrary.org/
Þ Phased reopening beginning early July
 ADDITIONAL RESOURCES
Þ Parentconnections.canyonsdistrict.org
Þ Utah Community Action 801-359-2444
Housing Support—rental assistance
Heatassistance@utahca.org
Þ Jewish Family Services:  801-746-4334 Financial
Þ COVID19mutualaidslc.org—Financial
Þ Mask for every Utahan! Order free upto 6/family https://coronavirus.utah.gov/mask/
Þ Mexican Consulate:  801-521-8502
 UPCOMING DATES
CNS IMMUNIZATION CLINICS AT EME:
Þ Thurs. Aug 6 3:30-5:30 pm
Þ Fri. Aug 7 8:30-11:00 am
MON. AUG. 17—First day of School Grades 1-5!
THURS. AUG. 20—First day of School Kindergarten